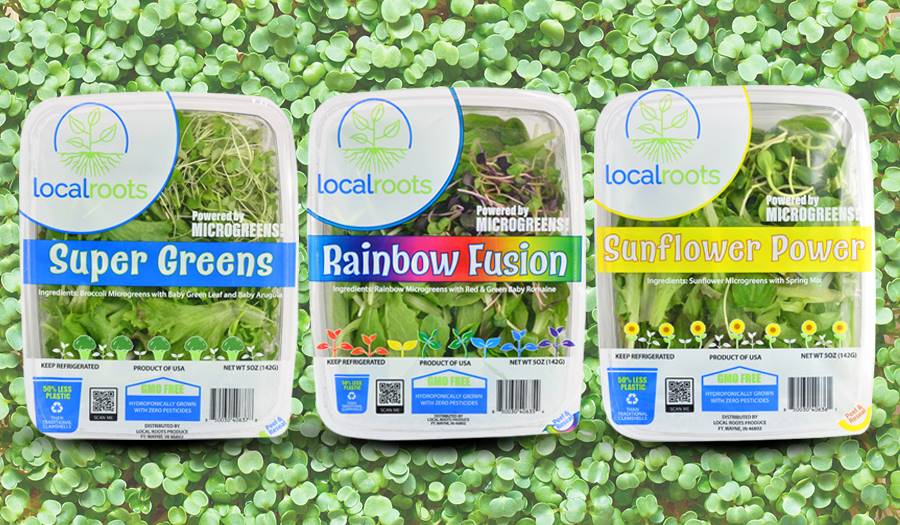 Microgreen Blends Available at Meijer
3/25/2022
Local Roots is excited to announce our newest items available at your favorite Meijer store!
Rainbow Fusion
Red and green baby romaine with rainbow microgreens
Eat your greens… and your reds and purples too! We've blended rainbow microgreens with delicate, smooth edged red and green baby romaine for the best balance between crisp and sweet. 
Sunflower Power
Spring mix with sunflower microgreens
Local Roots' Sunflower Power brings the beauty of summer right to your kitchen. We've blended deliciously nutty sunflower microgreens with our crisp and delicate spring mix for a unique blend that pairs well with a variety of dressings. 
Super Greens
Baby green leaf and baby arugula with broccoli microgreens
Packed with a punch of flavor, Super Green combines the nutritional powerhouse of broccoli microgreens with traditional favorites baby green leaf and peppery baby arugula
Hydroponically grown, our microgreen blends are sustainably raised and simply a delicious choice for your table.