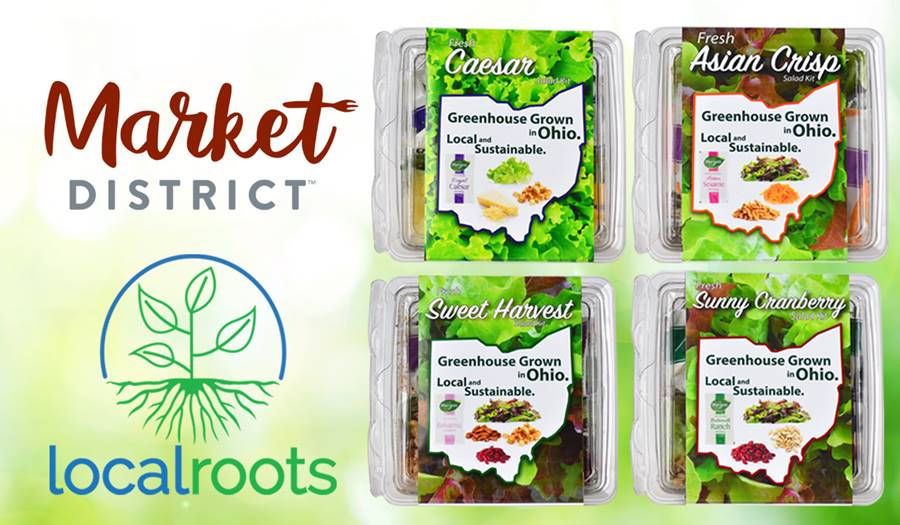 Local Roots Salad Kits Land at Giant Eagle
3/23/2023
Local Roots salad kits will land at participating Giant Eagle Market District Stores on March 24!
These salads are available in four different varieties, with Marzetti dressings and a fork included in the kit.
Local Roots Classic Caesar Salad Kit is everything you need to put together a great salad: green leaf lettuce, shaved Parmesan, crunchy croutons, and rich Marzetti Caesar dressing.
Local Roots Sunny Cranberry Salad Kit brings a little sunshine to mealtime, with spring mix, dried cranberries, sunflower seeds, and Marzetti ranch dressing.
Local Roots Asian Crisp Salad Kit pays tribute to classic Asian flavors, with spring mix, carrots, sesame breadsticks, and Marzetti Asian Sesame dressing.
Local Roots Sweet Harvest Salad Kit boasts the traditional fall flavors of leafy greens, dried cranberries, walnuts, and sweet and tangy Marzetti Balsamic Vinaigrette dressing.
Giant Eagle Market District stores are located in Ohio, Pennsylvania, West Virginia, and Maryland.