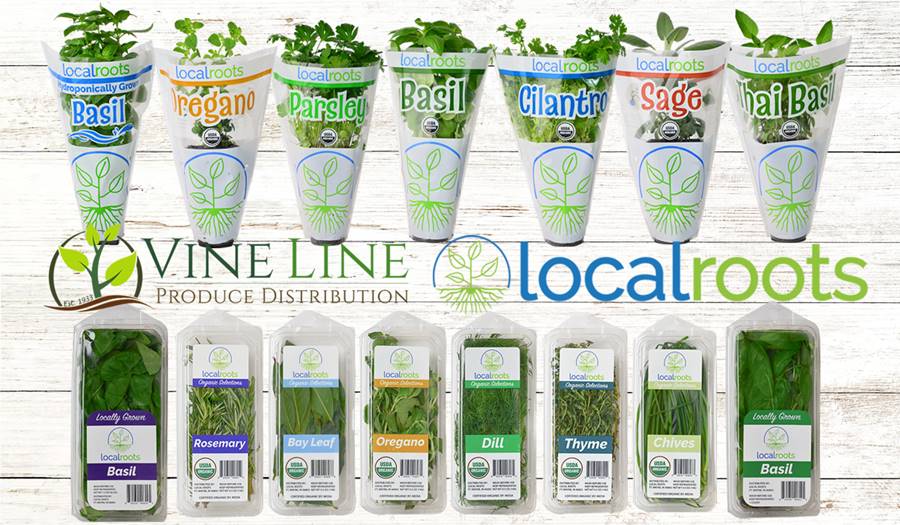 Local Roots Herbs Available Through Vine Line Produce
8/12/2022
Local Roots is excited to announce Vine Line Produce is now carrying our complete line of potted and cut herbs!
Vine Line Produce handles a full line of high-quality fruits and vegetables. Local Roots herbs will be available at Vine Line partner retailers.
Potted herbs include rosemary, oregano, parsley, thai basil, sage, mint, hydroponically grown basil, basil, thyme, and dill. Local Roots Potted Herbs are grown right in the pots consumers take home from the store. With a little water and sunshine, these living plants will happily grow in their kitchens, providing fresh herbs whenever needed.
Local Roots line of cut herbs includes favorites like dill, basil, cilantro, and rosemary. Specially selected herb blends to make your soups, seafood, poultry, and even beef and pork dishes even more flavorful are also available.