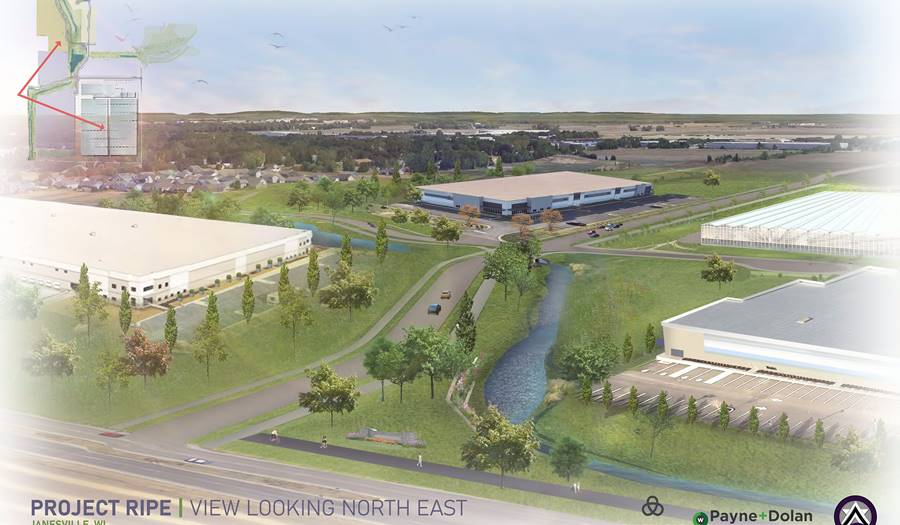 Local Roots and Three Leaf Partners Propose Janesville Greenhouse
4/12/2022
Milwaukee developer Three Leaf Partners and the Local Roots team shared plans for a proposed development in Janesville, Wisconsin in an open house on April 12, 2022.

Local Roots is planning a 36-acre hydroponic greenhouse, which will produce strawberries for the regional markets. Growing strawberries close to consumers means the berries will be fresh when they arrive at stores and will also reduce the carbon footprint caused by shipping berries to the Midwest from Florida or California.

This 175-acre development will also include single-family housing, apartments, and industrial developments.