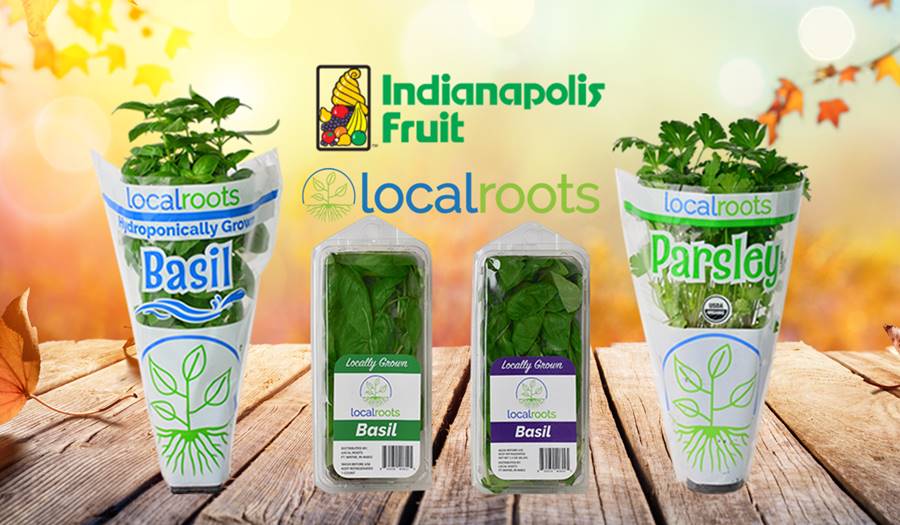 Indianapolis Fruit to Carry Local Roots Herbs
10/4/2022
Local Roots and Indianapolis Fruit are proud to announce that Indianapolis Fruit will now be carrying Local Roots herbs!
Since 1947, Indianapolis Fruit has been delivering fresh fruits and vegetables to their valued retail partners throughout the Midwest. Indianapolis Fruit has grown to include a fleet of over 150 refrigerated trucks servicing more than 20 states in the Midwest, three facilities totaling over 250,000 square feet of warehouse space, and more than 500 years of produce experience. Their product mix continues to evolve to meet the dynamic needs of today's consumers, and Local Roots is excited to be part of the team. Local Roots herbs will be available at Indianapolis Fruit partner retailers.
Local Roots potted herbs include rosemary, oregano, parsley, thai basil, sage, mint, hydroponically grown basil, basil, thyme, and dill. These herbs are grown right in the pot consumers take home from the store. With a little water and sunshine, these living plants will happily grow in their kitchens, providing fresh herbs whenever needed.